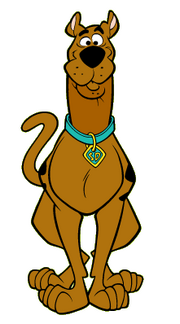 Scoobert Scooby-Doo is the titular protagonist of the long Hanna-Barbera franchise of the same name. He is the long time dog and best friend of Shaggy Rogers.
Physical Appearance
Edit
Write the first section of your page here.
Personality
Edit
Write the second section of your page here.
Role through out the Franchise
Edit
Protagonist Role
Edit
Interaction with other characters
Edit
Love Interests
Edit
Ad blocker interference detected!
Wikia is a free-to-use site that makes money from advertising. We have a modified experience for viewers using ad blockers

Wikia is not accessible if you've made further modifications. Remove the custom ad blocker rule(s) and the page will load as expected.